The 100,000 Drive To 2025
The League already has a long track record of success, and we plan on building on that track record to continue our record growth!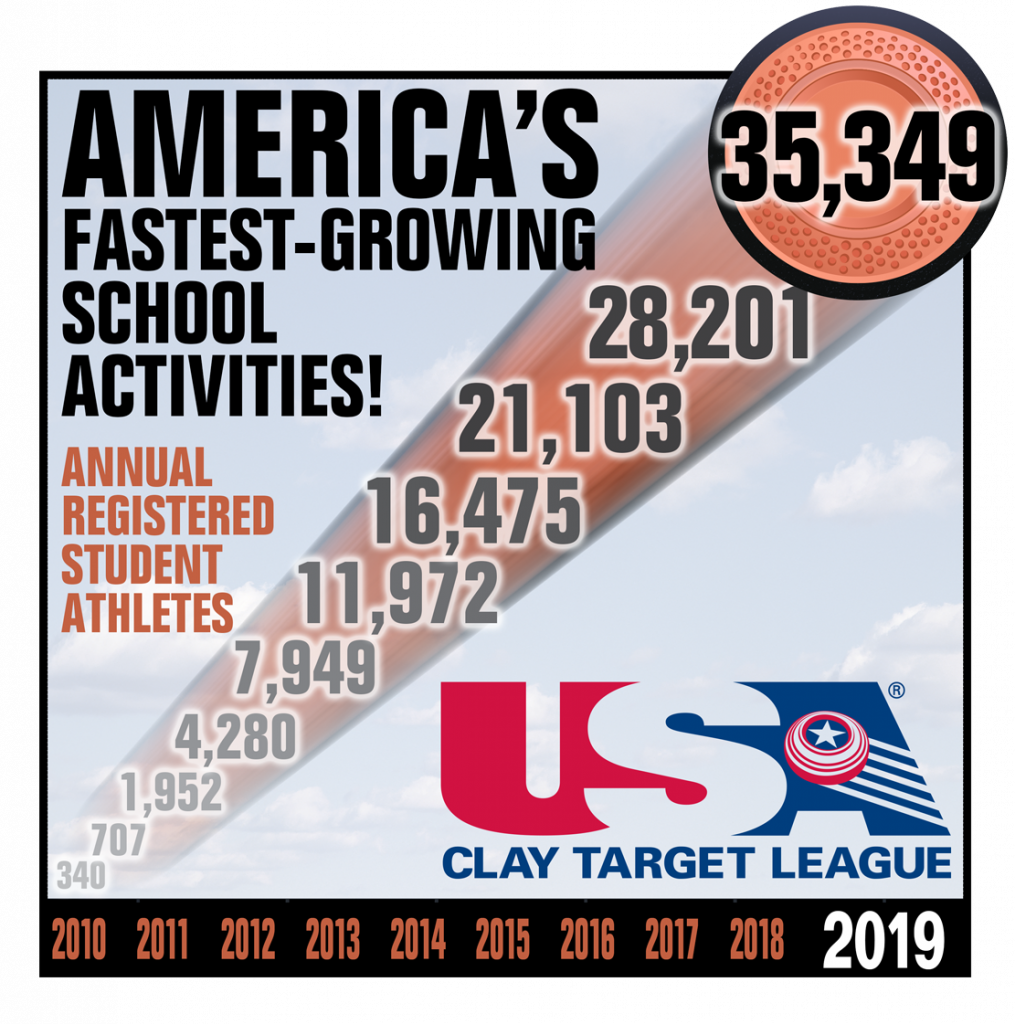 How are we going to do that?
Add state high school leagues.

The League will be in an estimated 30 states in 2020. By 2025 the League expects to have programs in all 50 states!

Add new college leagues.

Our college offerings include varsity leagues for collegiate conferences, and a casual competition league open to every school in the nation!

Add new high school and college teams.

The League will triple our existing team count from 1,000 to 3,000 teams in the next five years.

Increase current team membership.

League teams continue to grow and grow as they become established at their schools.

Involve more shooting ranges.

More and more shooting ranges are recognizing the importance of hosting high school clay target teams.

Expand existing shooting ranges.

Through ongoing efforts to educate state agencies and special initiatives with our sponsors, the League continues to work hard to make sure athletes that want to compete are provided with the opportunities to participate.

Add other clay target shooting sports.

The League currently offers trap and skeet shooting programs. Future efforts include 5-stand and sporting clays programs.

Add more tournaments.

State tournaments continue to be added in both skeet and trap shooting as the League builds up the programs in participating states.